Life in San Francisco was getting too expensive, too hectic, and too crowded for recently divorced Dana Kirkpatrick. When this big-city girl inherited a beach house in a coastal Costa Rica town, she took it as a sign and packed her bags.
Dana imagined the small beach town would have its challenges, but she never could have predicted legal troubles, local wildlife, and being adopted by a stray cat. And now she's suspected of murder!
It's not quite the fresh start she envisioned when she moved to the tropical paradise beach community of Mariposa Beach.
More info →
Days away from the grand opening of her new bookstore, Dana Kirkpatrick couldn't be more excited, until her excitement turns to horror when she discovers a dead body between the bookshelves.
Now Dana must find the killer, protect a valuable book collection, and hopefully, open her store as planned while her own life is in danger.
Can the San Francisco transplant solve the case and open her bookstore before anyone else dies?
More info →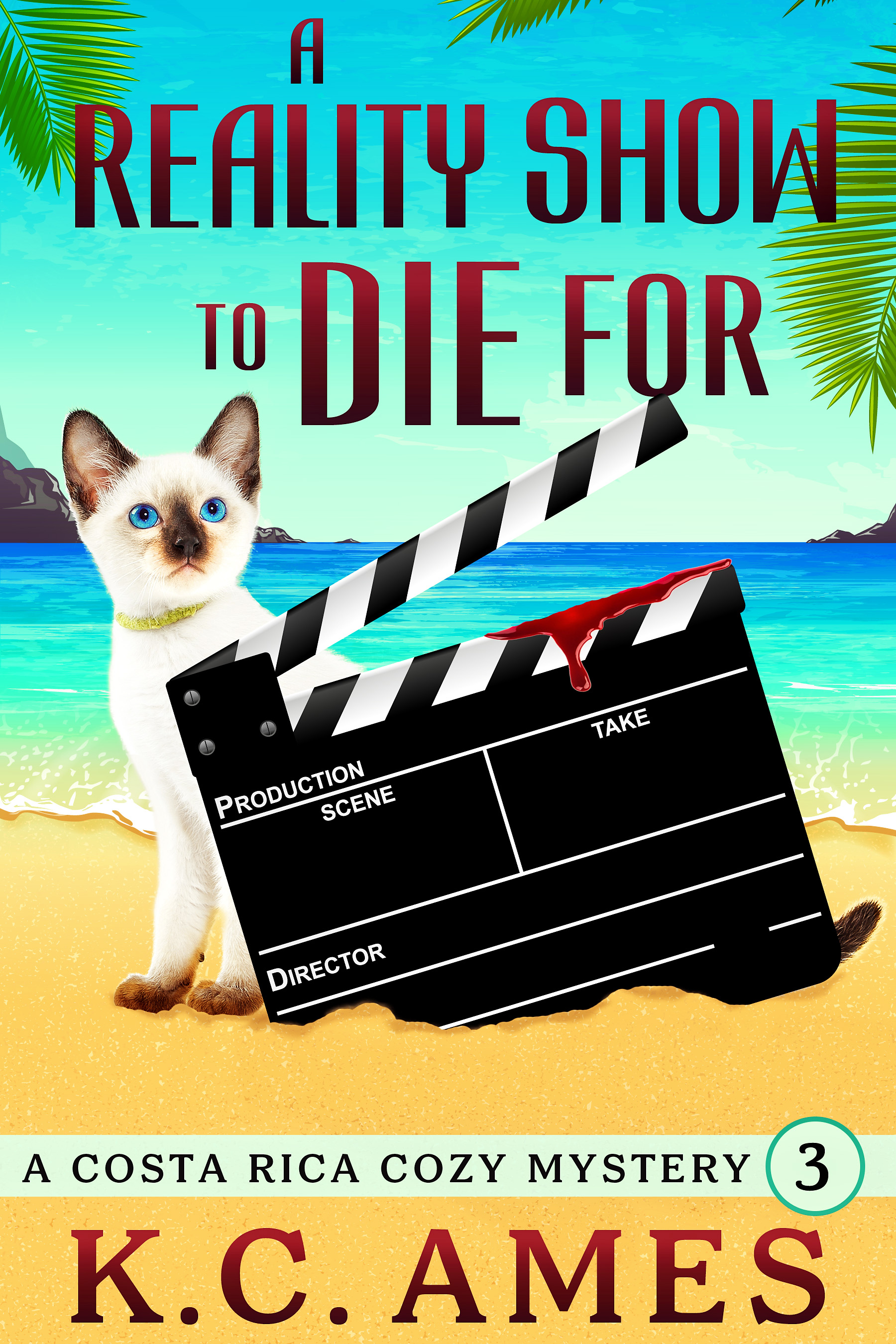 The whole beach town is abuzz with the arrival of the cast and crew of the popular reality television show, The Island.
For Dana Kirkpatrick the excitement of it all comes to a screeching halt when she finds a body washed up on the shore.
Dana's discovery pushes the production of the hit reality show and the peace of Mariposa Beach to the edge as the police investigate the crime and zero in on a suspect.
Dana isn't so sure that the police are on the right track so she starts sleuthing on her own trying not to incur the wrath of the investigating detective, the smarmy producer of the show, a bevy of self-absorbed Instagram models and the killer!
A Reality Show To Die For is a fun international cozy mystery set in a small town beach community on the Pacific Coast of Costa Rica.
More info →